Editing by Steph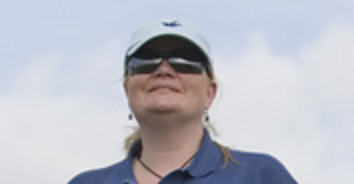 >
The editor.
Original image by G. Zocchi, copyright G. Zocchi



Did you know I edit?
Yes, that's right. The author of Burnout, the Cresperian Saga, and the Displaced Detective,
known for turning in some of the cleanest manuscripts in the business, also edits for others.
I do part-time edits for Twilight Times Books, Chromosphere Press, and I free-lance for
indie authors as well.
I am fast (most turnarounds under a week, barring extenuating circumstances). If working with
an established publishing house, I generally accept standard editing rates. If free-lancing, the
rate is negotiable, based on condition of manuscript, what the author requires (copy edits cost
less than full edits; if you have one manuscript that must be broken into multiple manuscripts, this
will cost more than a standard edit, etc.), and author's financial considerations. Please use the
Contact Me page to request discussion and a quote.


Books I Have Edited
I can provide a list of additional titles upon request.
Captain Justo, The Valley of Bones, by Stephen Miller
An Elfy On The Loose, by Barb Caffrey
The Flux Engine, by Dan Willis
DreamTime, by Kat Cunningham


What My Clients Have To Say:
"Stephanie Osborn is a multi-talented freelance editor who has exceeded expectations in handling
edits of books in a variety of genres and she has consistently completed editing assignments in a
timely manner."
~Lida E. Quillen, Publisher
Twilight Times Books
"Stephanie Osborn is a fast, reliable editor with an excellent track record of success. She knows
what she's doing, understands many genres of fiction -- I say Stephanie's the type of editor who
helps to put the 'science' back into science fiction. Stephanie understands writers well, because
she is one. Everyone should have an editor like Stephanie."
~Barb Caffrey, Author,
An Elfy On The Loose
"I used Stephanie for my self-published book, The Flux Engine, and she did an excellent job. So
much so, it was picked up by a publisher. I was very happy with the quality of her work and her
professionalism and efficiency. She completed the work quickly and gave me back good notes;
they really helped make my book better, and that is what a good editor is supposed to do."
~Dan Willis, Author,
The Flux Engine


More TBD.


NAVIGATION
You are visitor number
Copyright 2015 Stephanie Osborn. All rights reserved.